How can skating contribute to physical, mental and social development of our children? In this article we explore the wonders of different skating styles and the benefits that children can get from skating. We also mention our own event, Let 'em skate.
Skateboarding, inline skating or scooter skating? We love them all for all the positive effects they bring. But that is true for any kind of sport. So why skating?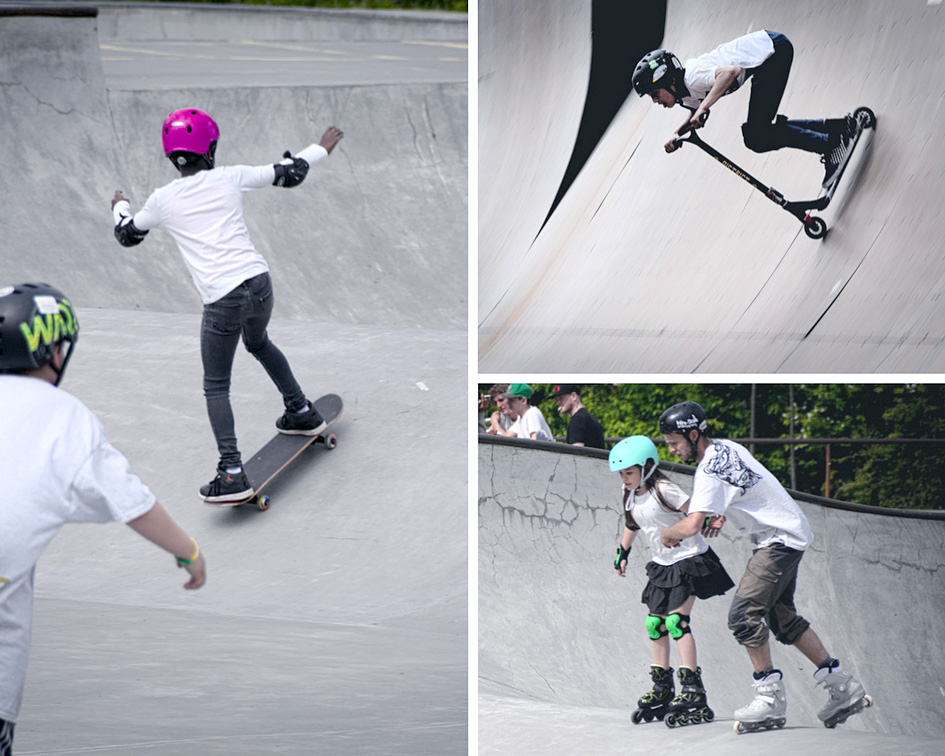 Stay Fit and Train Your Balance!
Skating is a fun way to stay fit. Fun! We want kids to stay interested and do it with joy. Which child wants to start a sport because it's a great cardiovascular workout? I bet none! Cool tricks, cool people and a bit of rebellious feeling? Yes, please! Children will enjoy and parents will be calm, because skating in fact is a great way to keep our hearts healthy and it's also a very safe activity for our joints which pays off in a long run (no back pain and knee problems in the old age!).
Remember that time when you tried stand up paddling and you trembled like a leaf? Well, I certainly do. Together with numerous other occasions that showed how poor my balance and coordination skills are. Since then I improved them a lot, but it took a lot of time and effort. With skating it comes naturally and so letting your kid skate will reflect a lot in his/her adult life. Not to mention improved connection with a small part of our brains called cerebellum, which controls balance, movement, and coordination.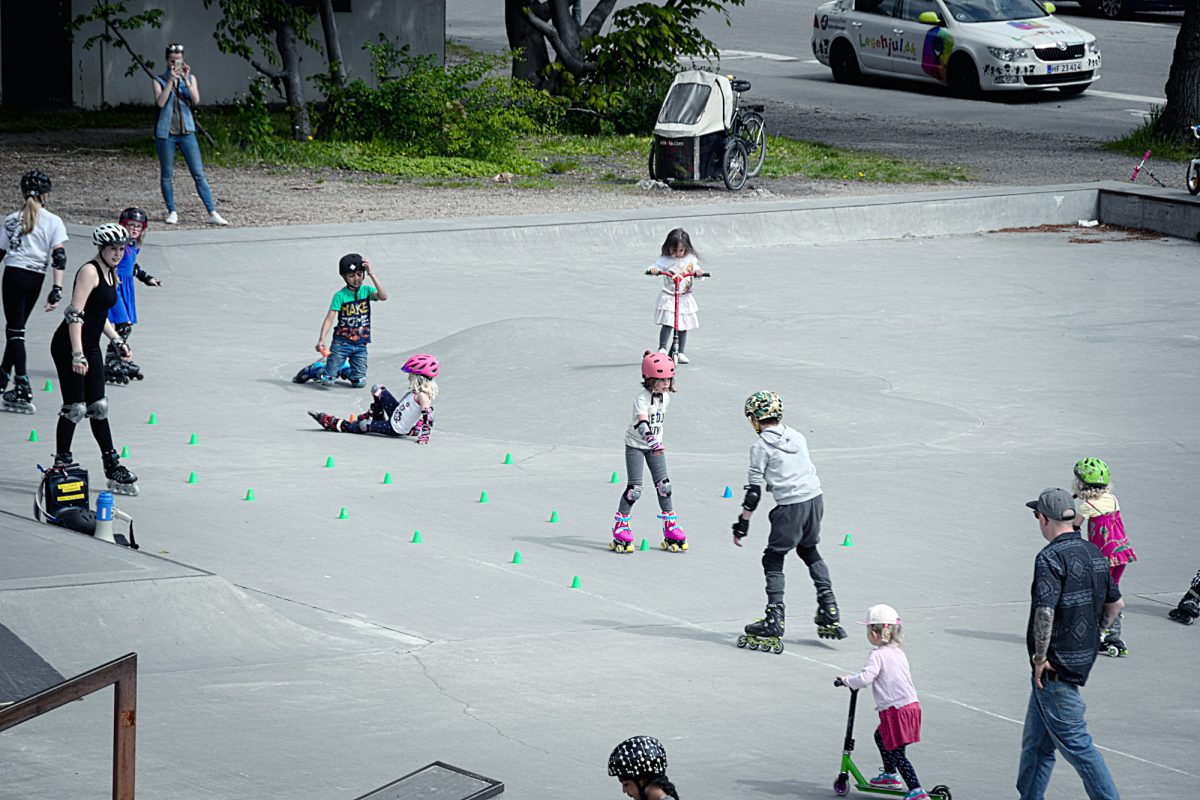 Mental Health
Let's talk a little about the positive side effects of skating on our mental health. By learning new tricks, it helps develop persistence and not giving up, which I think we can all agree is precious especially with children! Patience and commitment are characteristics that stay for life. Skating also relieves stress and helps facing fears with the best award possible – feeling of freedom or even flying! In addition, it is an art form as well and that helps children express their creativity.
Besides all mentioned, skating is especially relevant in social context. It is an activity that brings a community together and it is also a perfect activity for the whole family! Who wouldn't need some of the mentioned benefits? And it also allows you to meet like-minded people and make new friends – who knows, maybe they stay for life! Join a cool tribe that allows you to be a bit rebellious!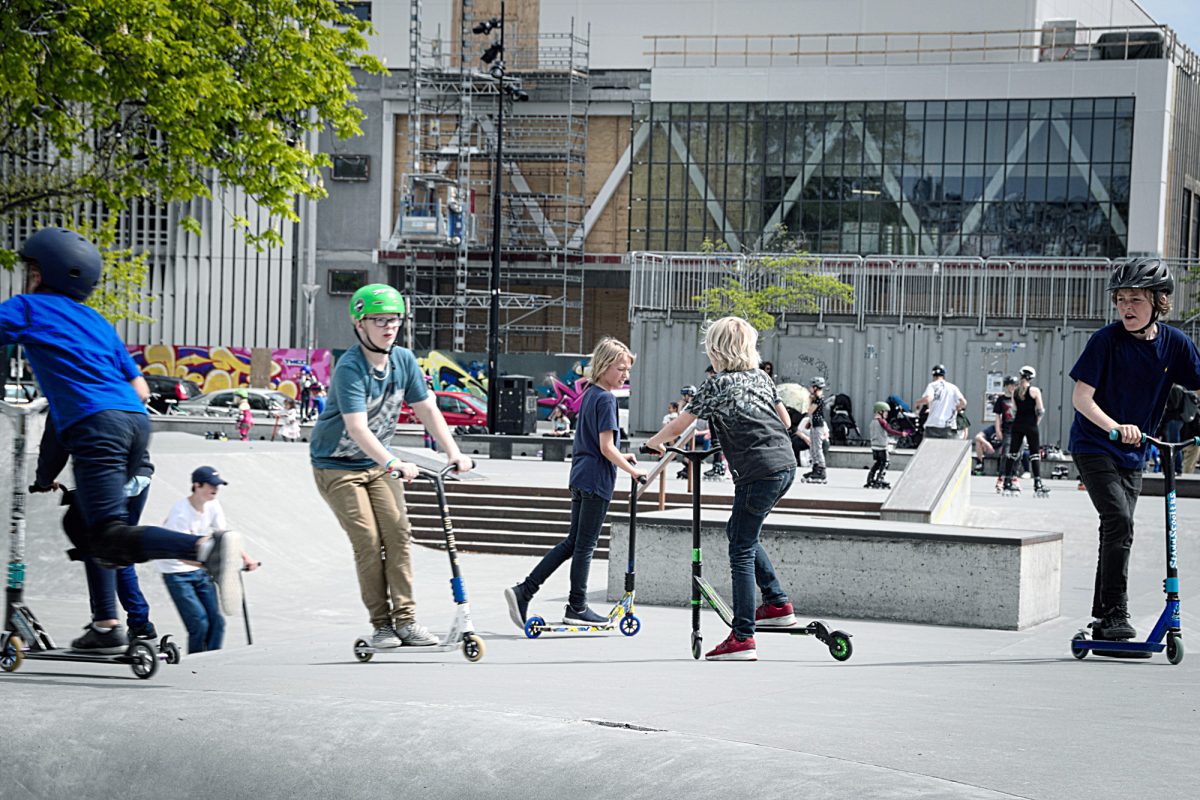 Are you with us? We are so excited to organize the Let 'em skate #2 event in May 2018 in Copenhagen. There will be workshops by the best instructors from L.O.W. Skate Academy, prizes and many more surprises. We will create the most perfect day for the whole family! You are all very welcome to join our tribe. We can't wait to meet you & see you there!
Follow us on social media (Facebook, Instagram and Linkedin) and stay tuned for more exciting news and exclusive offers.
Where Can I Go Skating Now?
Can´t wait for the Let 'em skate #2 event? Here is the list of best rated places, you can practice your skating skills at:
Thank you for reading our stories.
Until the next one,
Concord Events team