This is a story about dummy trees (suttetræer in Danish). These are special trees, which serve as a place for kids to let go of their dummies. But dummy trees are not just objects. They transmit a wonderful message and give a special experience to kids up to the age of 3.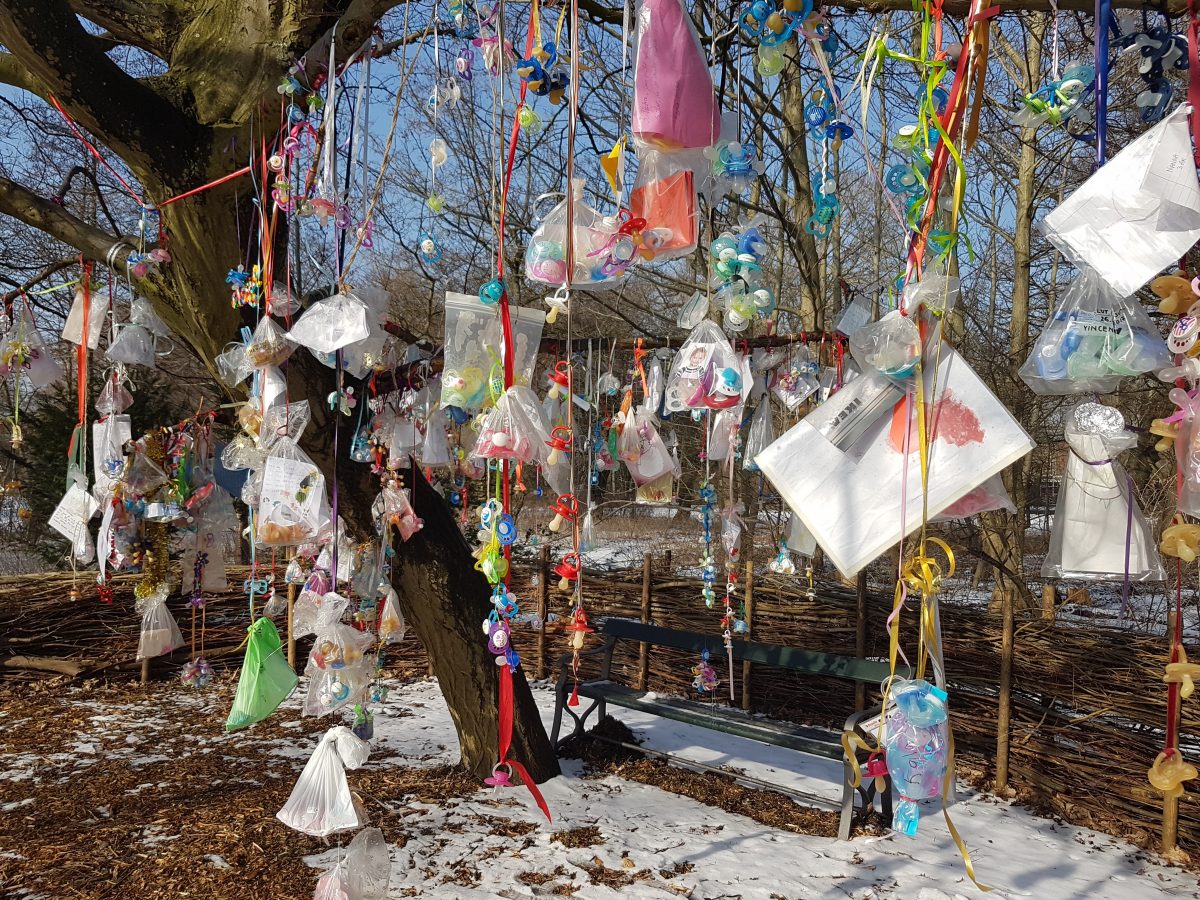 The tradition started around 30 years ago and is widely known in Denmark, Sweden and Norway. Lately it has been adopted in some places in the USA. It was supposedly invented by Ulla Hjerling, Swedish kindergarten teacher from a village near Gothenburg. She came up with this genius idea, while observing one of the girls having an extremely hard time to leave the dummy behind. So right there, in the middle of the Floda forest, still stands fully functioning the world´s first dummy tree. It is so heartwarming to know that Ulla and her family are taking care of every single dummy that falls down and make sure all of them are put back on.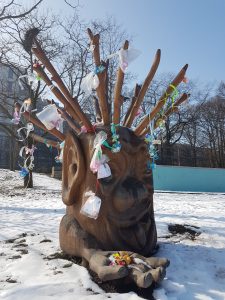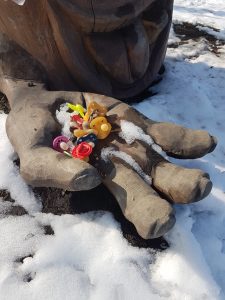 Dummy trees serve as a rite of passage. When a kid turns 3 it is time to make the first sacrifice in order to grow up and that is let go of the dummy – they give it/them to the tree. A lot of the times kids are promised to get a gift from Dummy Fairy in exchange.
The way of letting go is adorable, comfortable and it allows a certain amount of independence for little ones. Kids hang up dummies on the tree, tie them with pretty ribbons and other decoration and attach a little note, saying goodbye and stating the fact, they are grown up now. It's comforting because they get to see all these dummies from kids, that did the same thing. That makes them feel less alone and it shows them that the way they feel is completely normal. Most of the kids are seeing those trees before it's their turn, therefore they are familiar with the concept. However their active involvement makes this ritual so special. Kids know that once they leave their dummies to the tree, there's no way back. Now they are grown up and they can go chase bigger dreams.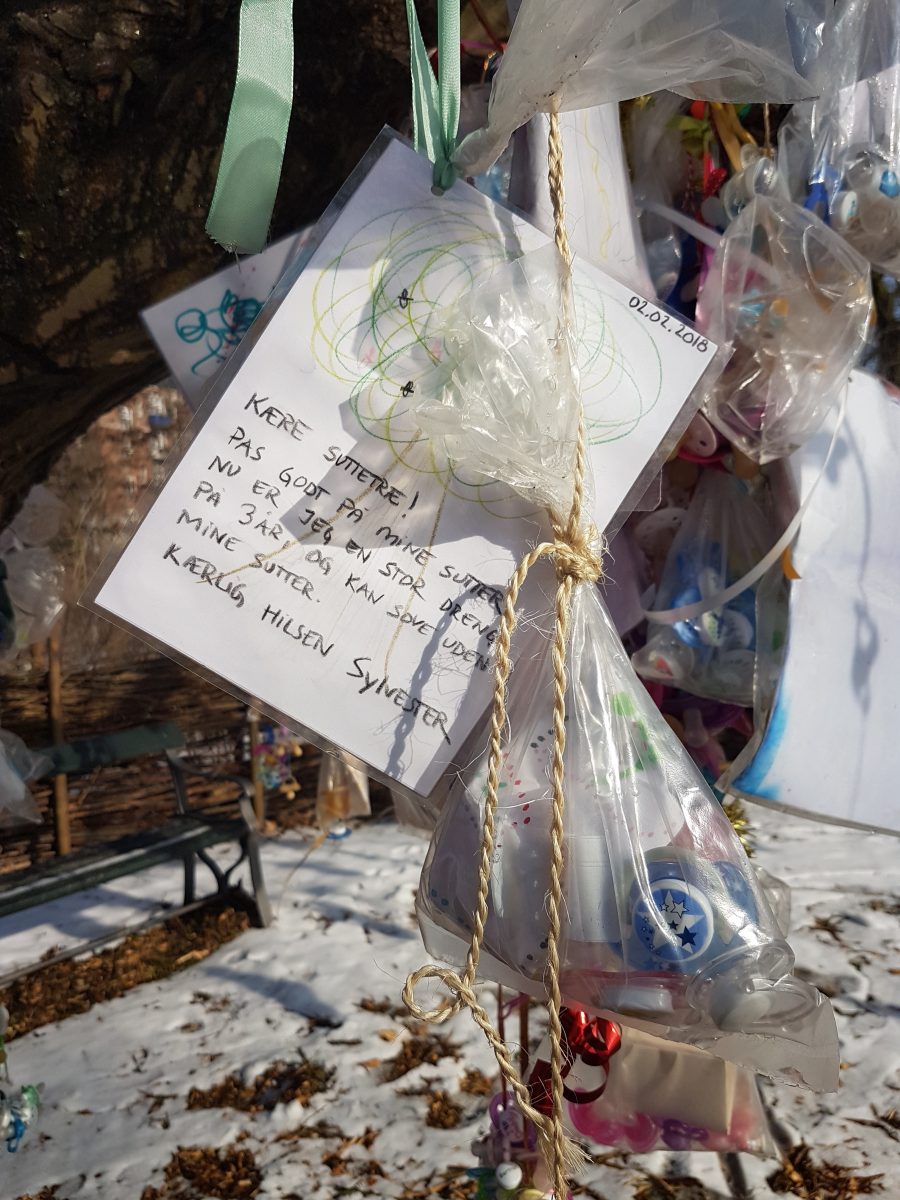 Do you know any dummy trees near your home? Do you have an inspiring story connected with a dummy tree? Let us know in a comment down below and let's create an overview of the dummy trees in the Copenhagen area!
These are the ones we know of so far:
Tårnelegepladsen, Fælledparken
Frederiksberg Have
Lykkerosen i Tivoli
Østre Anlæg legeplads
BonBon-Land
Bondergården Dyrelegeplads, København S
Dyrehaven
Thank you for reading our stories.
Until the next one,
Concord Events team